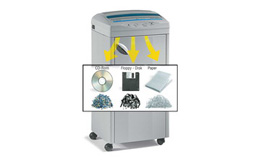 The Destroyer BB KOBRA 260 S4 is undoubtedly one of the most successful models in the range, with thousands of units sold, with a truly outstanding performance and a cut in strips Security Level 2 of 3.8 mm. The width of 260 mm can shred paper into the computer comfortably. The Destroyer 260 S4 is a great shredder that supports lot of work and is being used and approved by a large number of entities for its great features and unbeatable price / quality ratio. This paper shredder MULTIMEDIA allow you to destroy a large amount of paper at a time, so as diskettes, CDs and Credit Cards.
Price: 976,00 € / Price range: € 679.00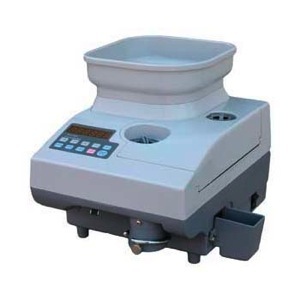 The Contadora currency BB 3300 is compact and easy to use, ideal for Banking and any company with a high volume of cash in coins. It's really versatile to be valid to count virtually any existing currency in the world. It is a robust counter that allows us to count coins at speed up to 2,300 per minute and has a high capacity magazine. Account, select batch, and displays on the screen the total number of coins and broken non valid, all in one operation.
Price: 767,00 € / Price range: € 592.00